Email design has become more important than ever before. The numbers speak for themselves – 66% of people prefer reading a beautifully designed email over a simple or plain text and 80% of people who open emails on their mobile will delete an email if it looks ugly or non-responsive. This means although you may have a valuable email content, unless you present it in an appealing and easy to read format, the chance of readers ignoring your email is quite high.
Marketers who have realized that email design is as important as the content, spend more than two hours for building beautiful emails for every campaign. As the number of campaigns increase, marketers will have to spend more time on designing such emails. This can get more complex when a marketer has little to no idea of design or programming (It's HTML and CSS that make an email look beautiful).
This is where Vtiger's email template designer can help. The new email template designer lets you quickly create email campaigns by just plugging your email content into an existing template. This way, every time you want to send out an email campaign, you don't have to start from scratch.
Whether you want to reach out to a prospect for the first time or request a customer referral after deal closure, use these email templates to grab attention and get replies.
Pick a template or design your own:
Vtiger's pre-designed email templates
are designed to save you time on tedious design work. While beginners can just choose a template and copy their content into it, the more experienced designers can easily drag and drop content blocks, add images, and more. Are you a pro? Then code your own templates using Vtiger's email template designer.
Optimized for mobile devices:
With more than 50% of emails being opened on smartphones, mobile friendly emails are a must have. Vtiger's email designer is built to optimise emails for mobile devices. The inbuilt media queries automatically adjusts email viewability on mobile devices. Single column design, tappable links and buttons, and resized font size gives the readers a pleasant reading experience.
Test, track, and tweak:
Once the email campaign is launched, track the engagement data like number of unique opens, clicks on internal links, and bounces to test and tweak the performance of campaigns. Along with A/B testing for subject line, call to action, and body text, test for design elements like email layout (Eg: single column vs double column), background and text color, font size and style, number images.
Email templates in action:
Step 1: Build a template with a predesigned Theme/Blue print or code from the scratch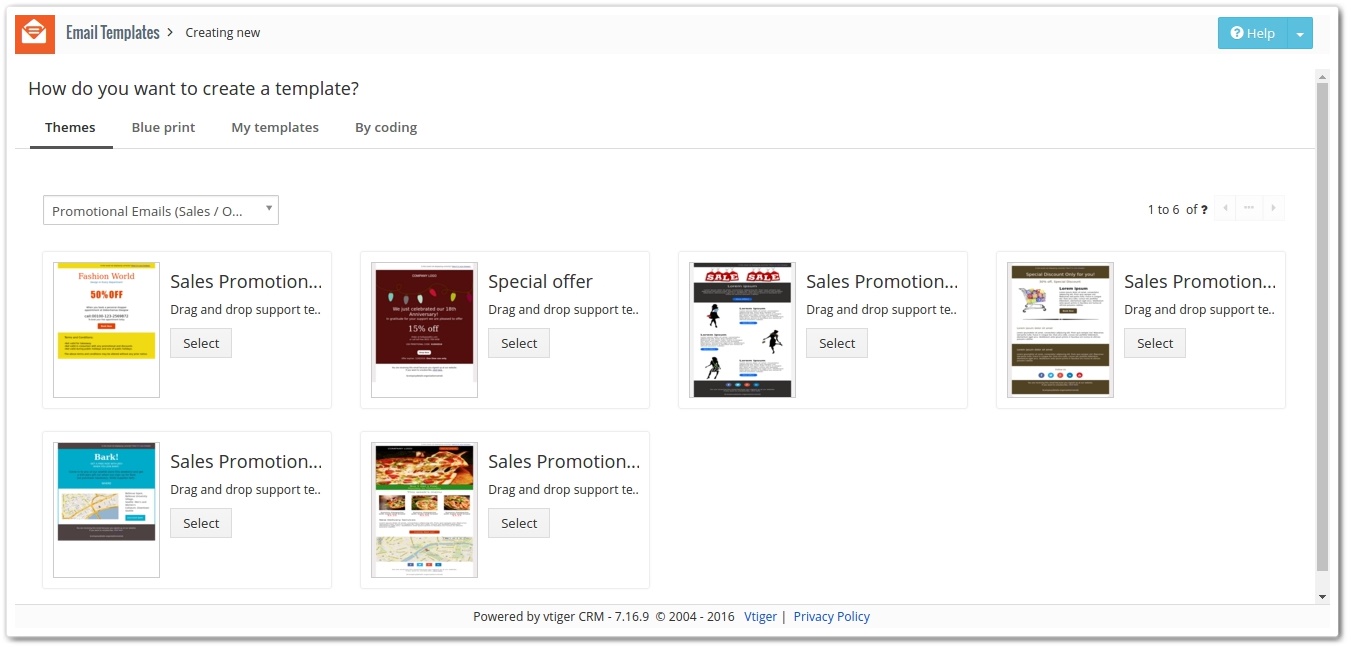 Step 2: Tweak your template design with easy drag and drop content blocks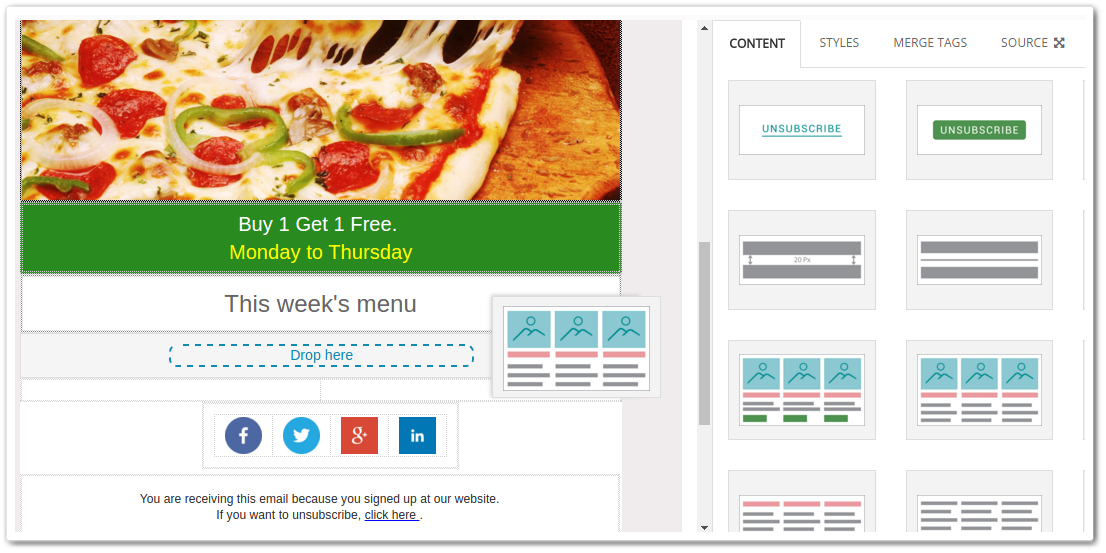 Step 3: Plug your content into the block
Block before adding the content: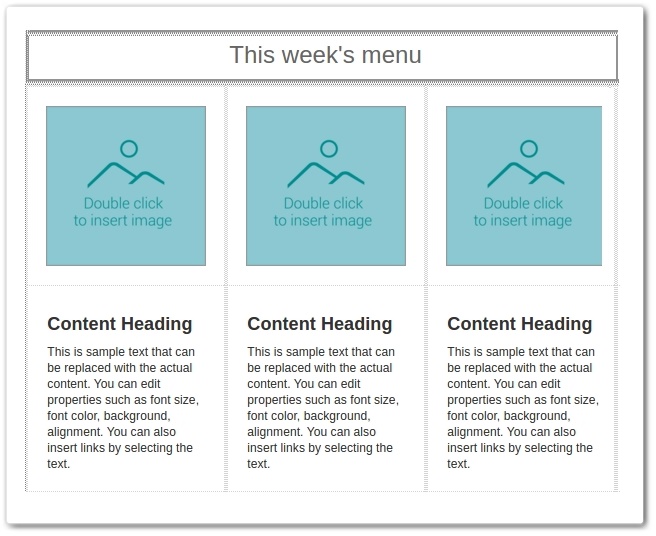 Block after adding the content: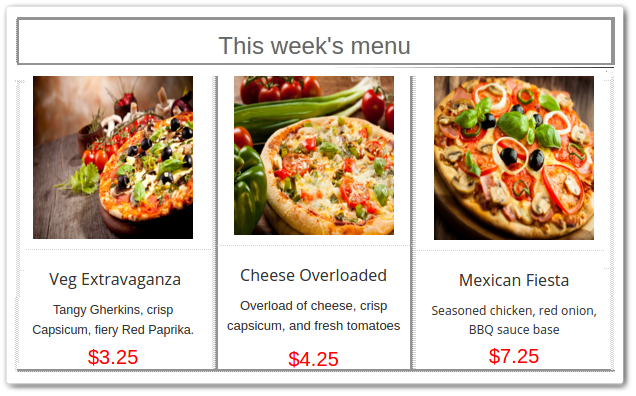 Step 4: Preview how the email looks on desktop and mobile device
View on the desktop: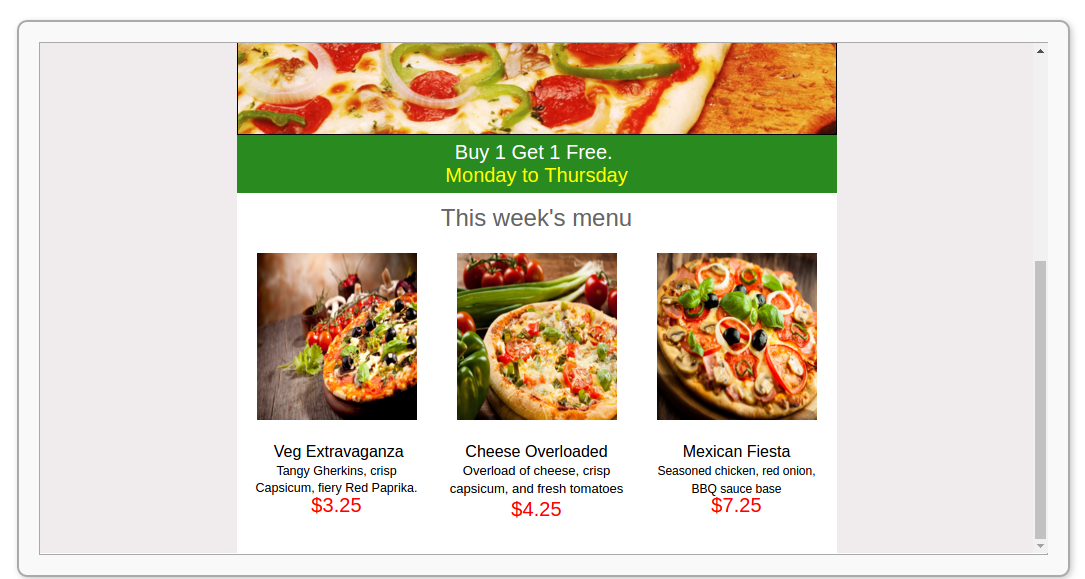 View on the mobile device: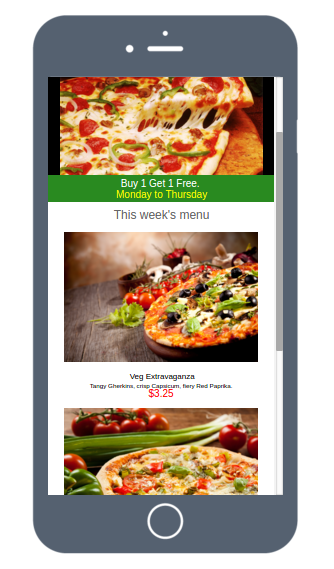 Step 5: Track the performance of the email campaign

Ready to get started? Read our documentation to get step by step assistance for creating beautiful email templates. For any queries, feel free to drop in a comment or mail us at support@vtiger.com.