At Vtiger, we understand that email is at the heart of all your communication, where you follow up with customers, send quotes and presentations, pacify disgruntled users and do much more.
To supercharge your inbox and give you a productivity boost, we've built the Vtiger Gmail Add-on.
The Gmail Add-on brings the Vtiger CRM right into your inbox, intelligently furnishing customer insights based on messages you receive to help you get things done faster. More importantly, the add-on saves you time by letting you complete actions right from your inbox without toggling applications and interrupting your workflow.
Since the add-on works the same across web, Android and iOS you only need to install it once to access it on all of your devices.
The Vtiger Gmail add-on let's you –
Get detailed customer insights in your inbox
View email details, customer activities, collaterals and more exchanged between your company and the customer.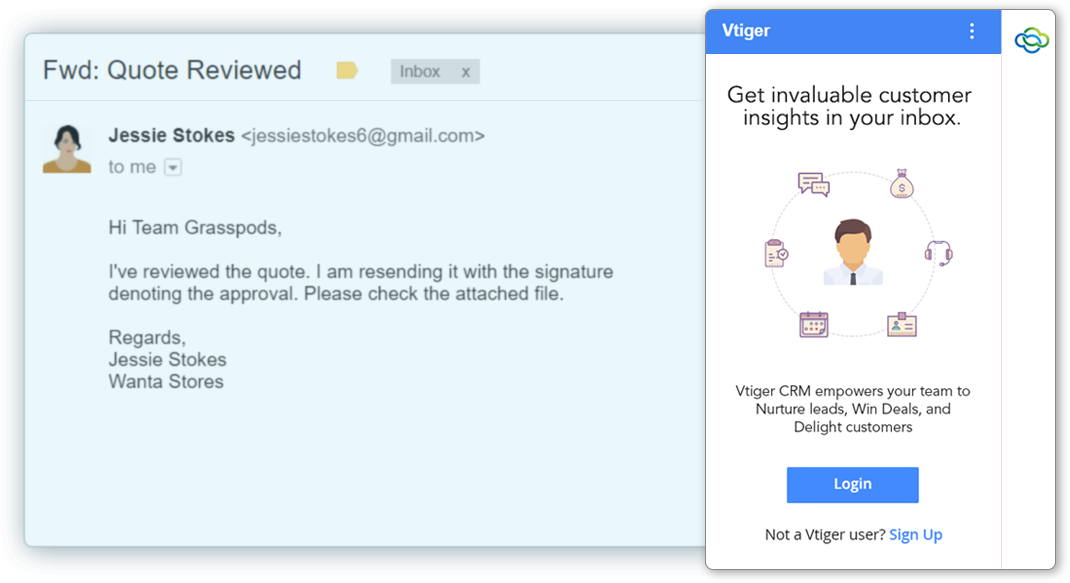 Instantly create and assign contacts to sales team
Create a contact directly from Gmail and assign it to yourself or sales representative for follow-up.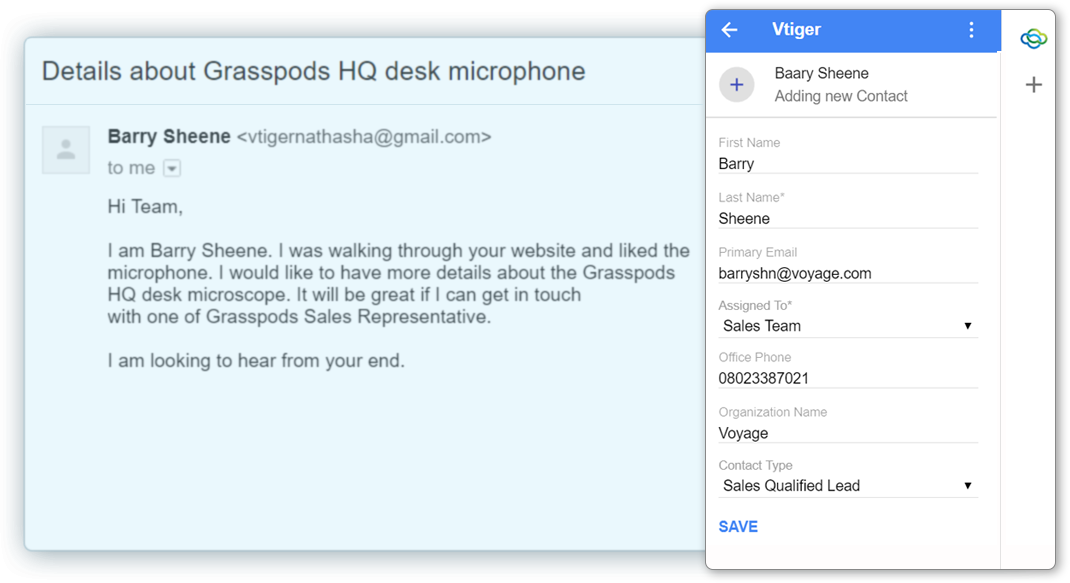 Track open cases and opportunities
Track your open cases and opportunities, edit or update their status and priorities from Gmail.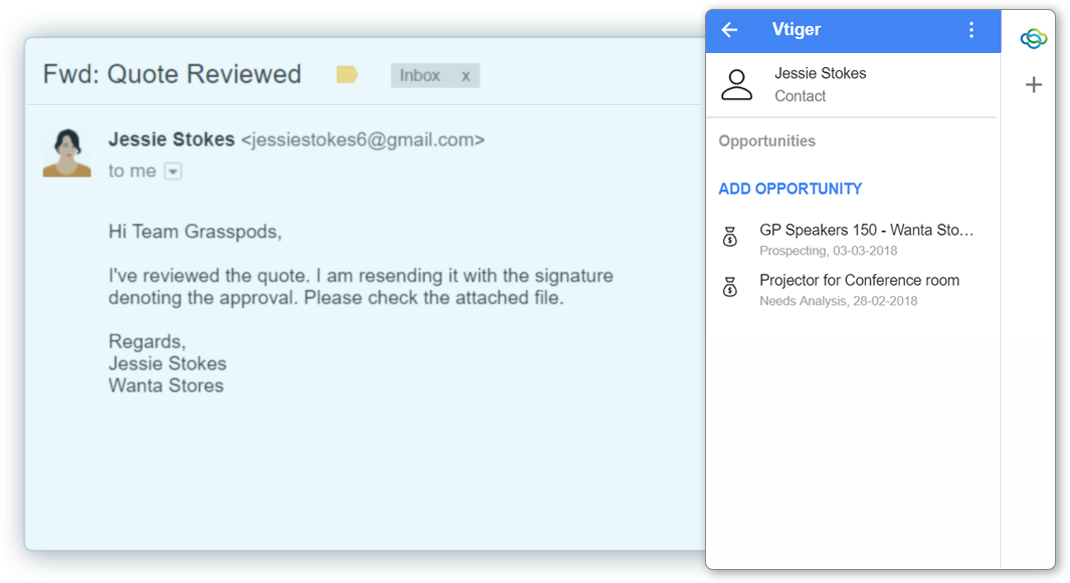 Turn important emails into actionable tasks
Convert an email into an actionable task, set reminders, due dates and more.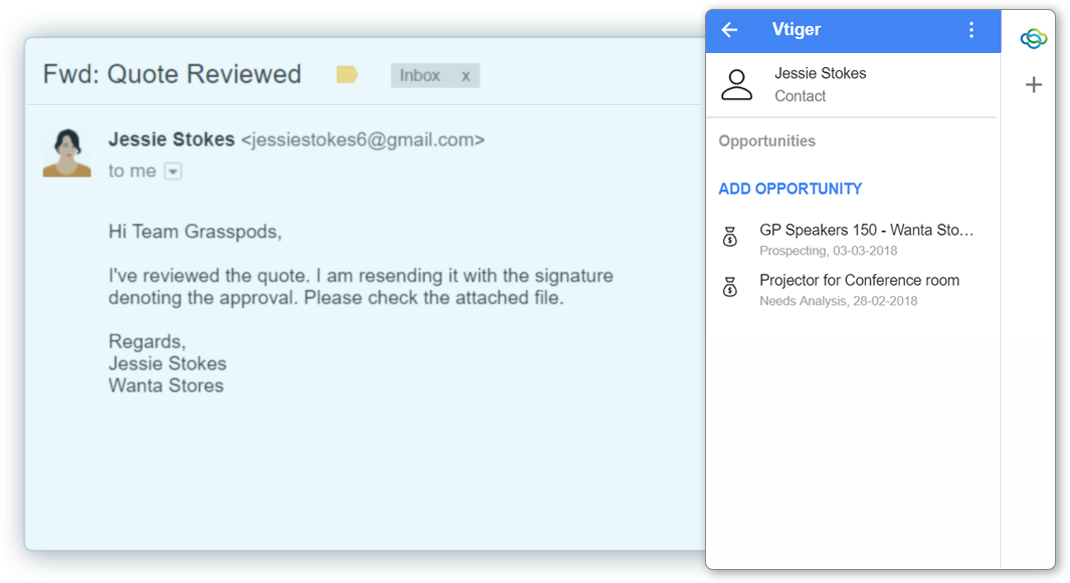 View customer history and timeline of activities on your smartphone
View customer history and timeline of activities to send a better reply or add meeting notes on the go.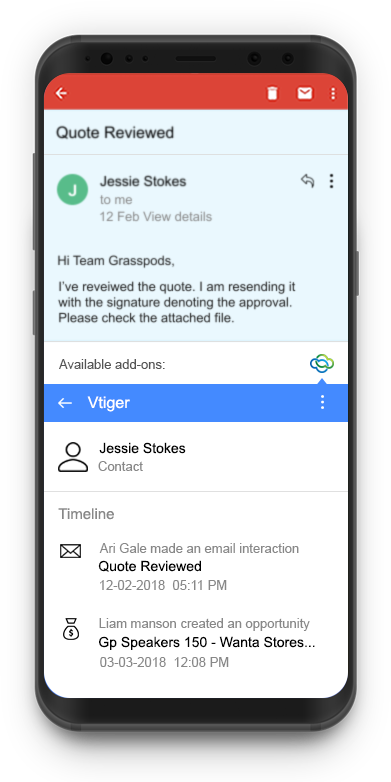 Ready to get started? Read the documentation and install the add-on now!
For more assistance on this or anything else related to Vtiger, please write to us at support@vtiger.com