If social prospecting is a part of your lead generation tactic (if it's not, you should start now!), then we have good news.
You can now use Vtiger Enrich tool to capture or update a contact's social profile from LinkedIn, Facebook, Twitter, or Instagram into the CRM in a few clicks.
When you're social prospecting, you're forced to spend several minutes on manually entering a contact's social information from various platforms. And as the number of contacts increase, so does the time. This process is highly inefficient and can give rise to human induced errors or even worse: the lead information will never make into the CRM.
Vtiger Enrich is designed to overcome these drawbacks and empower sales teams to find more leads through social channels. Our nifty Chrome extension can save time while creating or updating contacts in Vtiger CRM from their social profiles on LinkedIn, Facebook, Twitter, or Instagram. Once activated, Vtiger Enrich automatically pulls the contact's details such as name, address, company information, and other personal data into the CRM. The entire process is very simple and does not require separate authorization for each social channel.
With Vtiger Enrich in place you will –
Never miss a lead on social channels: See a post enquiring about a product you sell or a service you provide? Simply visit the prospect's profile and Vtiger Enrich will automatically retrieve the profile details for creating a contact record in the CRM. This ensures that your prospects won't be lost amidst a ton of other social posts or forgotten on post-it notes.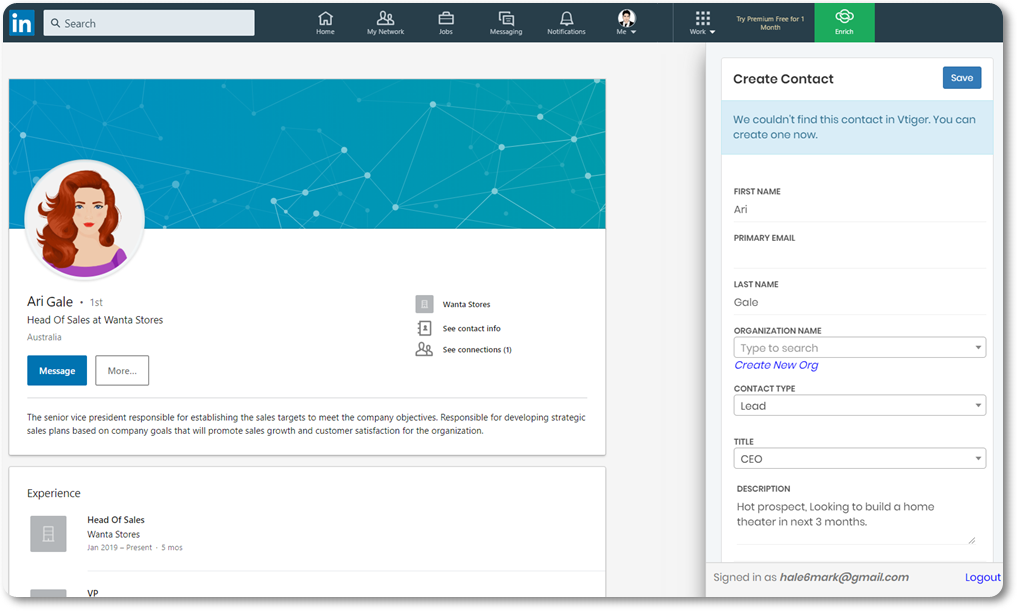 Improve conversion: Had a promising conversation with someone on social media? Vtiger Enrich shows you their contact record in Vtiger CRM for you to create tasks, reminders and automated campaigns to move the prospect forward in the pipeline.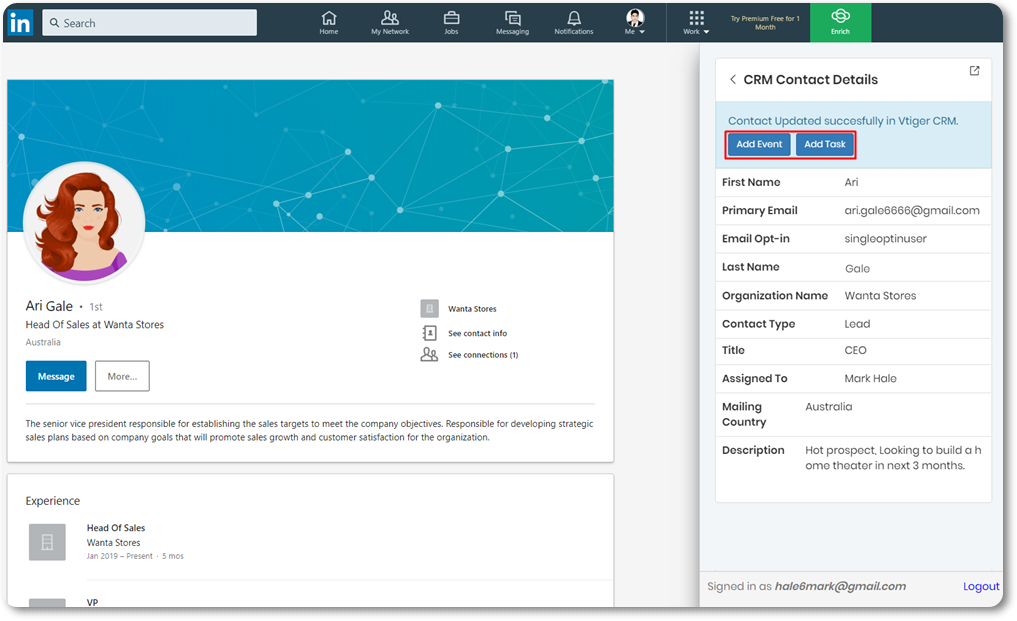 Keep your contact details up to date: Your contacts move to different companies, take up different job roles, or update contact details. With Vtiger Enrich you can update these details in the CRM with a couple of clicks.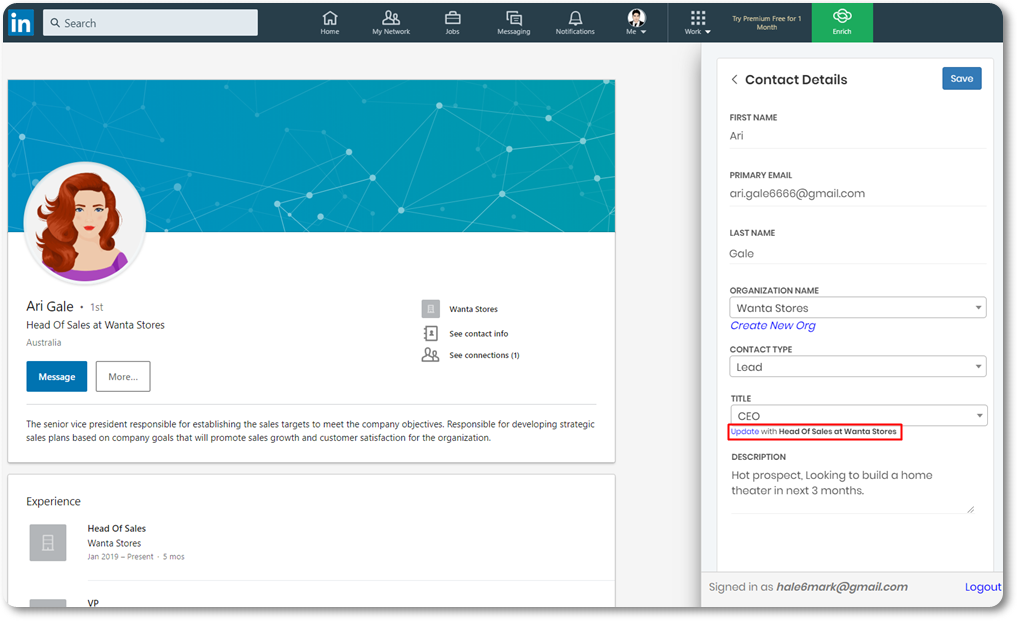 Want to get started? Download Vtiger Enrich chrome extension now!
Not using Vtiger yet? Sign-up for a free trial today