If inventory management is an essential part of your business, we have good news for you! We've built a new Inventory Add-on that helps optimize your inventory management process and warehouse operations. The add-on streamlines your order management by allowing you to create delivery notes, receipt notes, credit notes, and bills within Vtiger. This means you no longer have to use a dedicated inventory management app or worry about reconciling data across your CRM and warehouse applications.
To ensure operational and supply chain efficiency, Vtiger allows automatic stock adjustment everytime items flow in and out of your warehouse. These automations keep you inventory tracking accurate throughout order fulfillment or purchasing process. And with accurate inventory tracking you can plan your purchases to avoid any inventory write-offs or stock-outs.
Let's take an example to understand how Vtiger's Inventory Add-on saves you time and improves efficiency. Grasspods is a B2B company that sells audio and video equipments to customers worldwide. The following illustration shows how an order fulfillment process is managed in Vtiger.

The following illustration shows how purchase process is managed in Vtiger: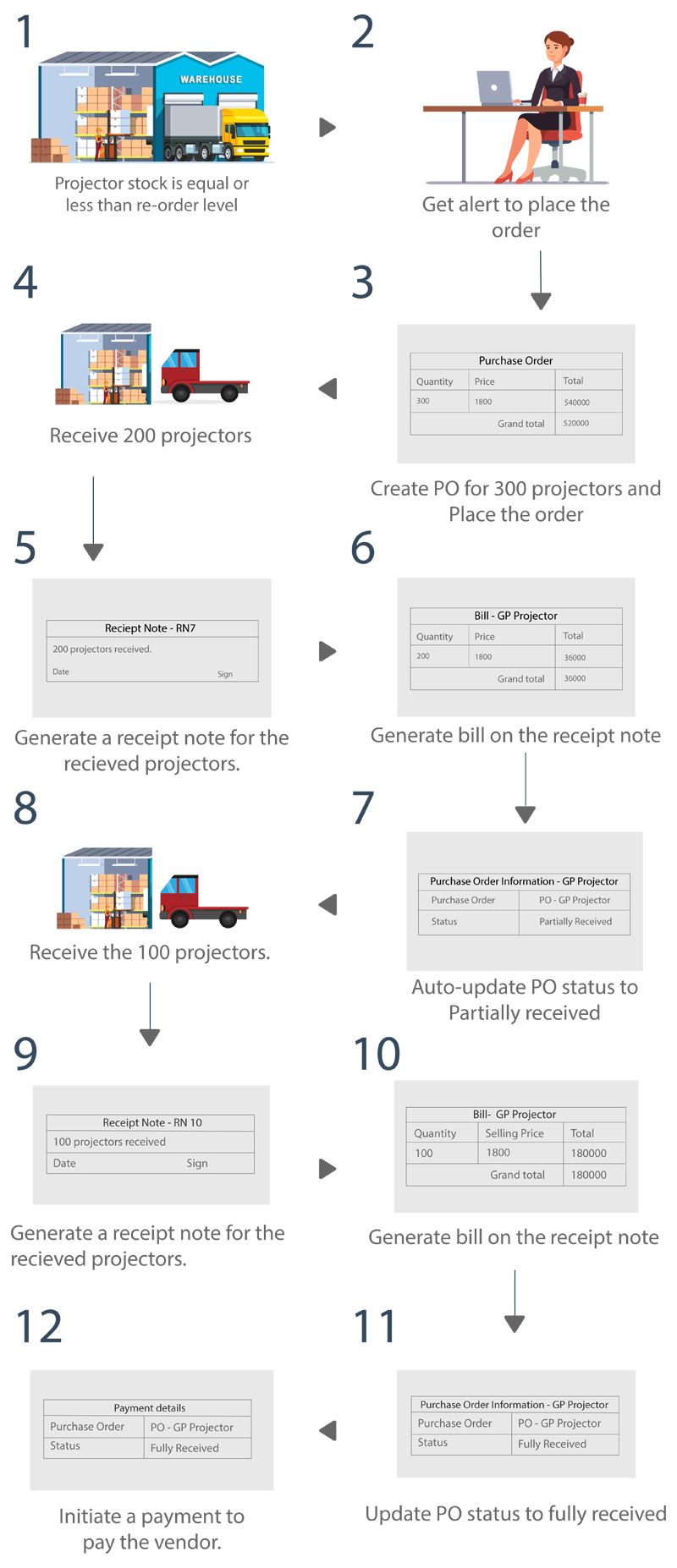 Ready to get started? Get the Inventory Add-on from Vtiger Extension store. Or click here to learn more. Have any questions? Feel free to write to us at support@vtiger.com.
Not using Vtiger CRM yet? Sign-up for the free trial to explore powerful CRM features.