In today's competitive business environment, the need to provide exceptional customer experience throughout the buyer's journey is more than ever before. To help businesses like yours meet and exceed customer expectations, Vtiger now supports Knowlarity integration.
Knowlarity is a cloud telephony provider that, when integrated with Vtiger, enables your sales and support teams to see all phone interactions your business has had with a customer, and to create outstanding phone experiences with customers, right from Vtiger. By integrating Knowlarity with Vtiger, you will be able to:
Get the complete picture before answering the call
Vtiger gives you a 360-degree overview of the customer who is calling – open opportunities, cases, and timeline of all the interactions with your business. Ultimately, equipping you with invaluable customer insights before every call.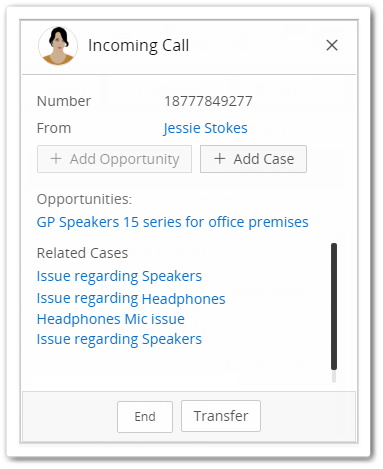 Greet the caller by name
On every inbound call, Vtiger displays the customer's name. So, on picking the call, you can address the customers by name – making them feel special and important.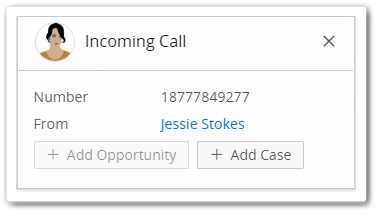 Concentrate on customer's questions better than ever before
Don't worry about leaving the dashboard to enter data in the CRM or making notes during the call. All calls are auto logged in Vtiger and linked to the related customer for future reference. This way your full attention is on engaging with your customer.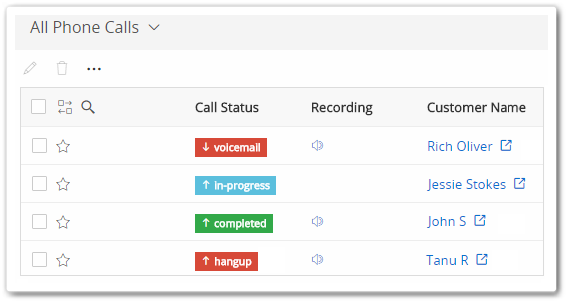 Save time on manual dialing:
Use click-to-call option to save several minutes during your cold calling routine. Spend the saved time on talking more with prospects and building stronger relationship.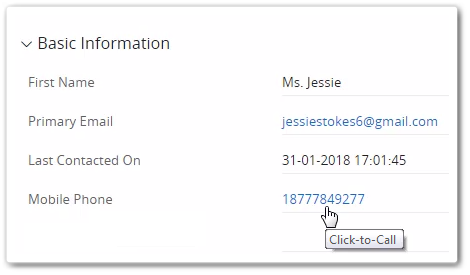 Evaluate team performance
Schedule weekly/monthly reports to monitor call volume, response time, and other call activities.
Improve quality of calls
Listen to the recorded calls to assess the tone and quality. Use the insights to refine sales pitches and inculcate better customer support practices.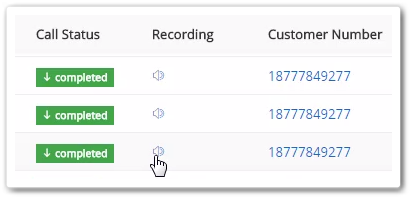 To integrate Knowlarity and Vtiger click
here
.