It's when you're away from your computer that quick access to your CRM data tends to be both most convenient, and most essential to have. It's convenient when the time that you'd otherwise spend just walking from the break-room to your desk can be used instead to check what tasks you have left to do for the day, or what recent activity has happened with your contacts. It's essential, when you're off-site with a customer and need to look up prices on a newly carried product for a quote. In both of these cases, finding space for a laptop, getting Wi-Fi access, and browsing through the usual CRM interfaces can be a challenging if not impossible task depending on where you are
– unless you don't mind being this guy.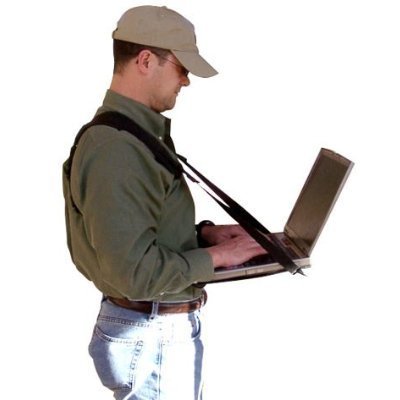 We don't blame you if you do mind. And in fact, to help you avoid that uncomfortable looking situation, we have a mobile app for users of Vtiger's Cloud Editions, called Vtiger 360. The app, which is available for iPhone, iPad, and Android devices helps users by surfacing important activities and data, and generally simplifies all of the tasks that one might need to perform while accessing a CRM on the go.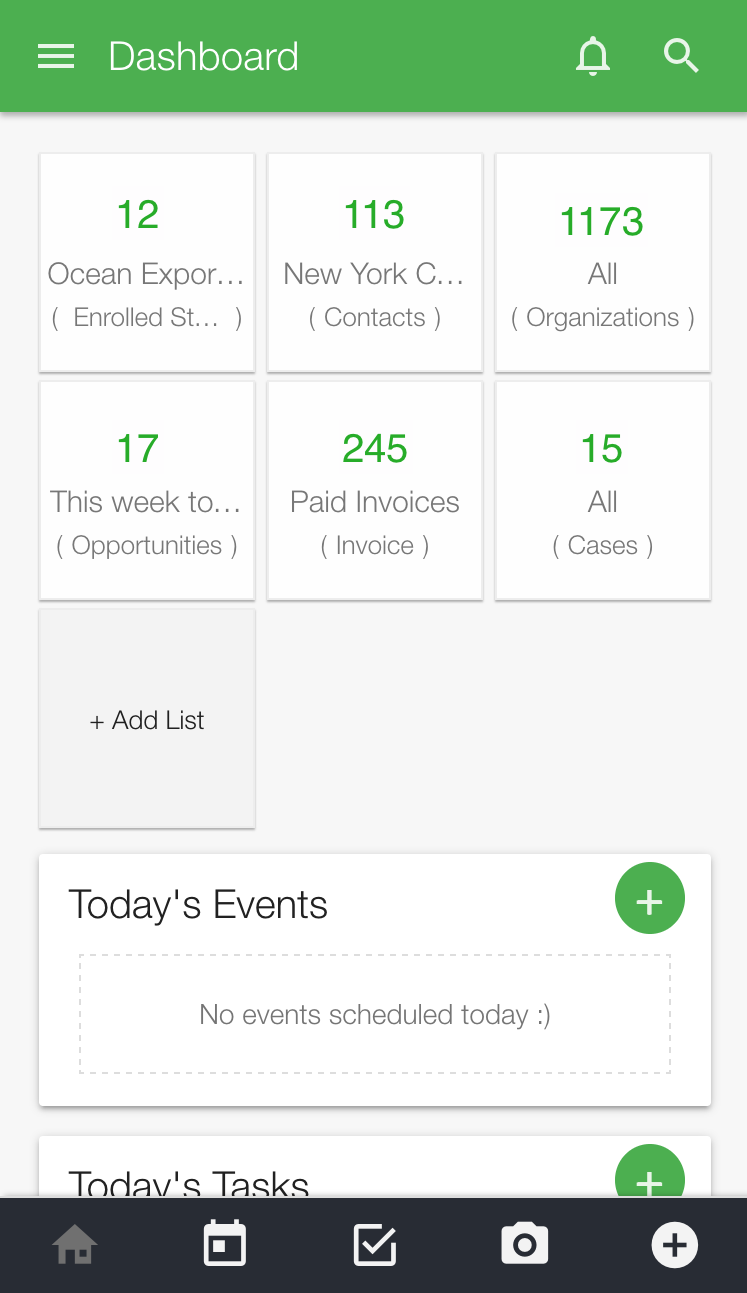 A useful mobile dashboard
The first thing you'll notice when logging in to the Vtiger 360 app is its dashboard, which places all of your important CRM data front-and-center, sorting it into three key areas.
Fast access to your most important lists
The first dashboard area is a list-of-lists that gives you quick access to the top custom list you've created in every Vtiger module module. Whether it's a list of contacts in the territory that you manage, of opportunities closing this week, or of products that you're qualified to sell, one tap takes you directly to the list of those records so that you can find the record that you're looking for. If the list you'd like to see isn't visible, you can easily create that list in Vtiger's browser-based client, and then use the list-selector in the mobile app to add it to the dashboard list.
Today's events and tasks
The second area is a list of Today's upcoming activities and tasks. This one is pretty self explanatory. For all of the events and tasks related to your contacts, opportunities, or sync-ed across from Outlook, Google Calendar, or other calendar systems you use, the Vtiger mobile app will automatically surface what's relevant to you today.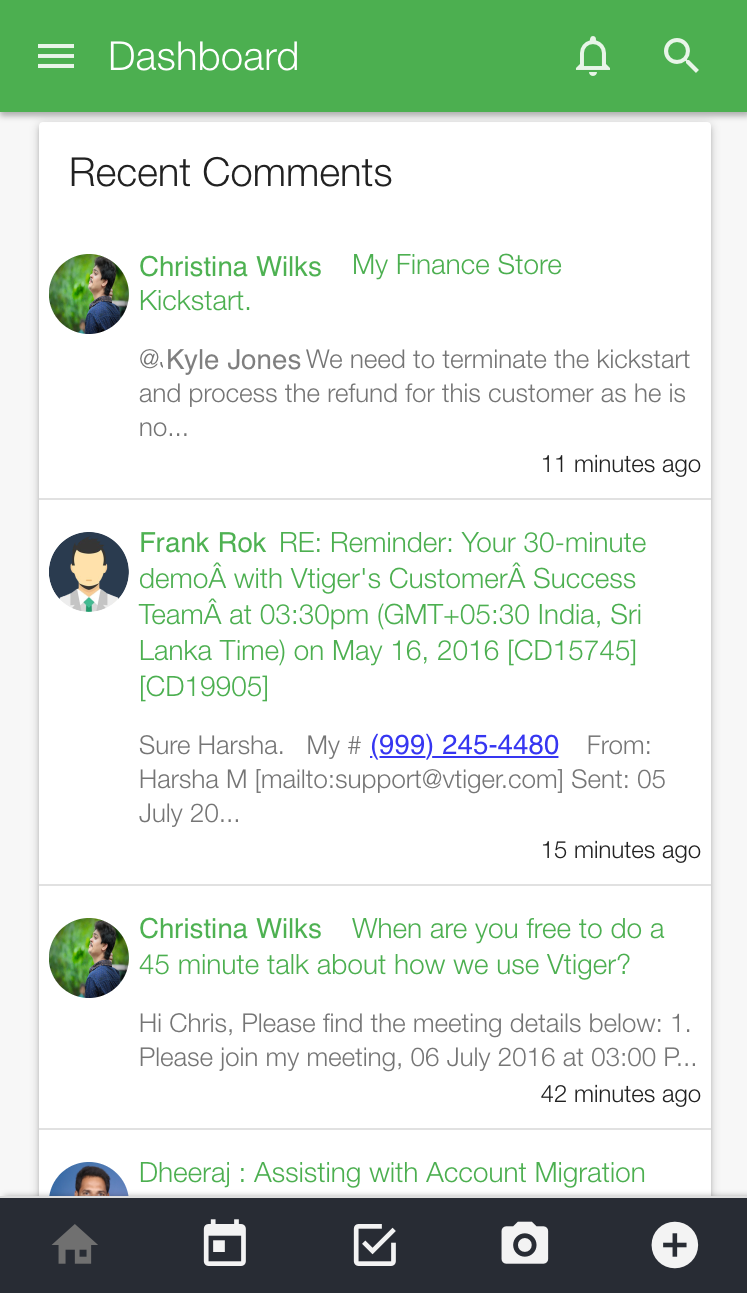 Recent comments in Vtiger
The last dashboard area is a list of the most recent comments on the CRM records that you can see. This includes comments written by you, and by other people on your team or other teams, so that you can stay updated on the deals and contacts you work with as new developments occur.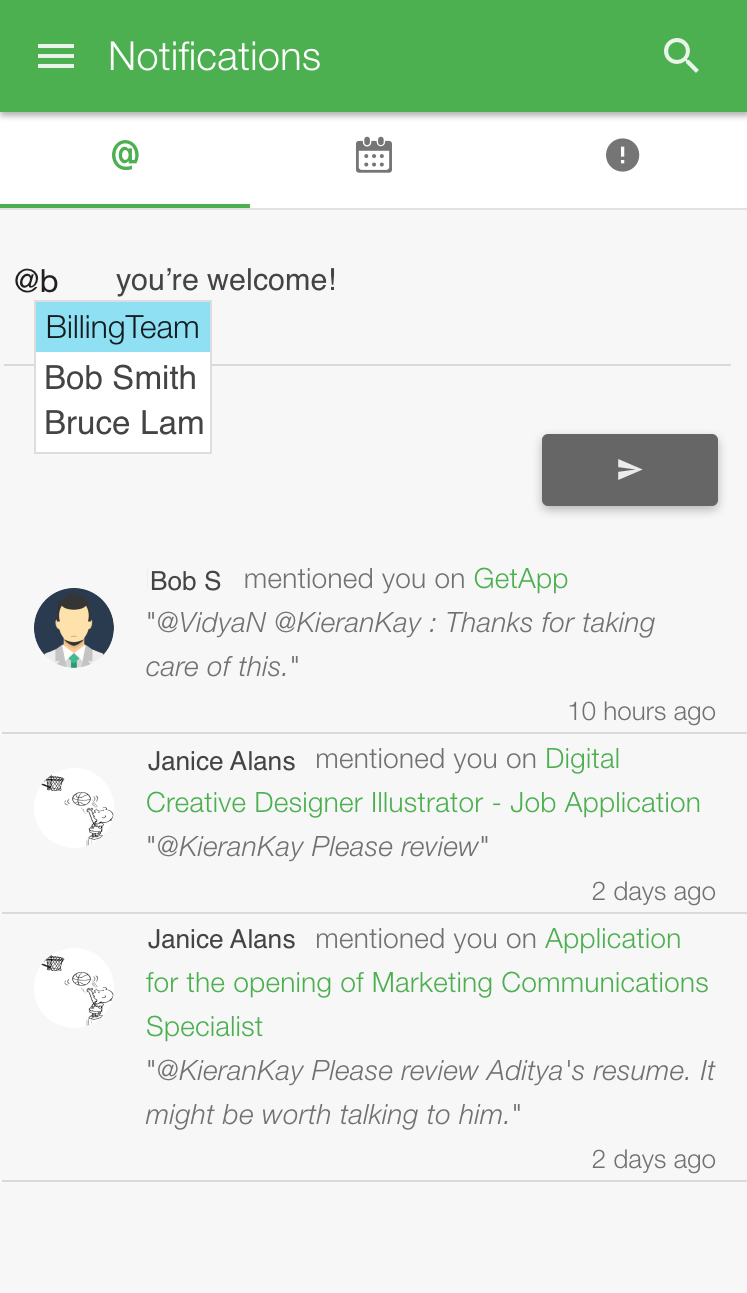 The message and notification center
A tap on the bell icon in the upper right corner of the dashboard takes you to Vtiger's in-app notification and message center. Here you'll see three types of notifications.
Messages
The message center shows you messages from other CRM users. These include messages composed in the message center @mentioning your name or a group that you belong to, or messages on a CRM record like a contact or an opportunity, that include you or your group @mentioned in the message. From direct messages, you can simply compose a reply from the message center, while for messages on opportunities or other records, you can tap on the link to the record to open it and review the context before replying.
Event and activity notifications
The other two notification types that you receive in the notification center are for upcoming calendar events, and events like when a deal or case are assigned to you, or you've missed a call that was routed through Vtiger.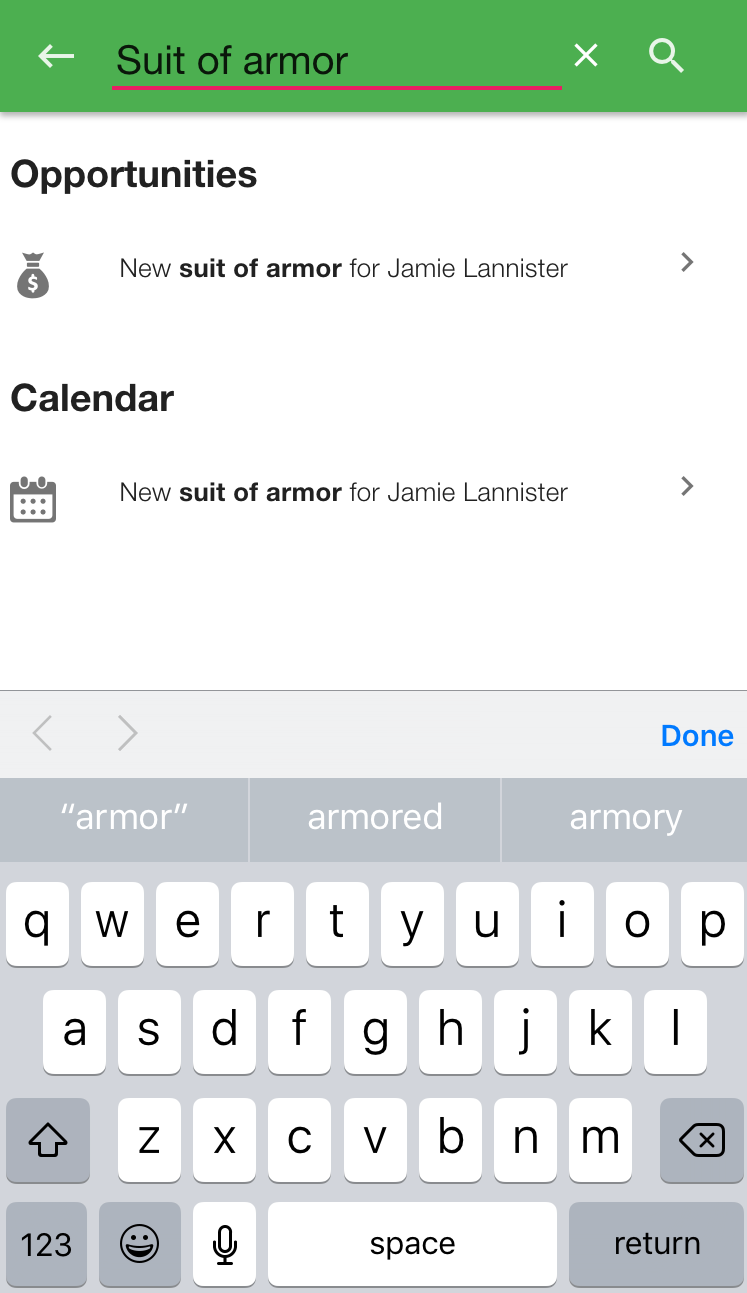 Search every field across every record
Then comes the traditional mobile app functionality you'd expect from a mobile CRM app. Search in Vtiger's mobile app is extremely simple to use, but powerful. It leaves no stone unturned and searches across every field and every record for the string you've entered – including comments. So, say you're searching for "Bob Smith", type it into the search bar and Bob's related records will pop right up. If, however, you remember the words "best chance of winning" in a comment on a recent opportunity you worked on, then just type that in to surface the opportunity.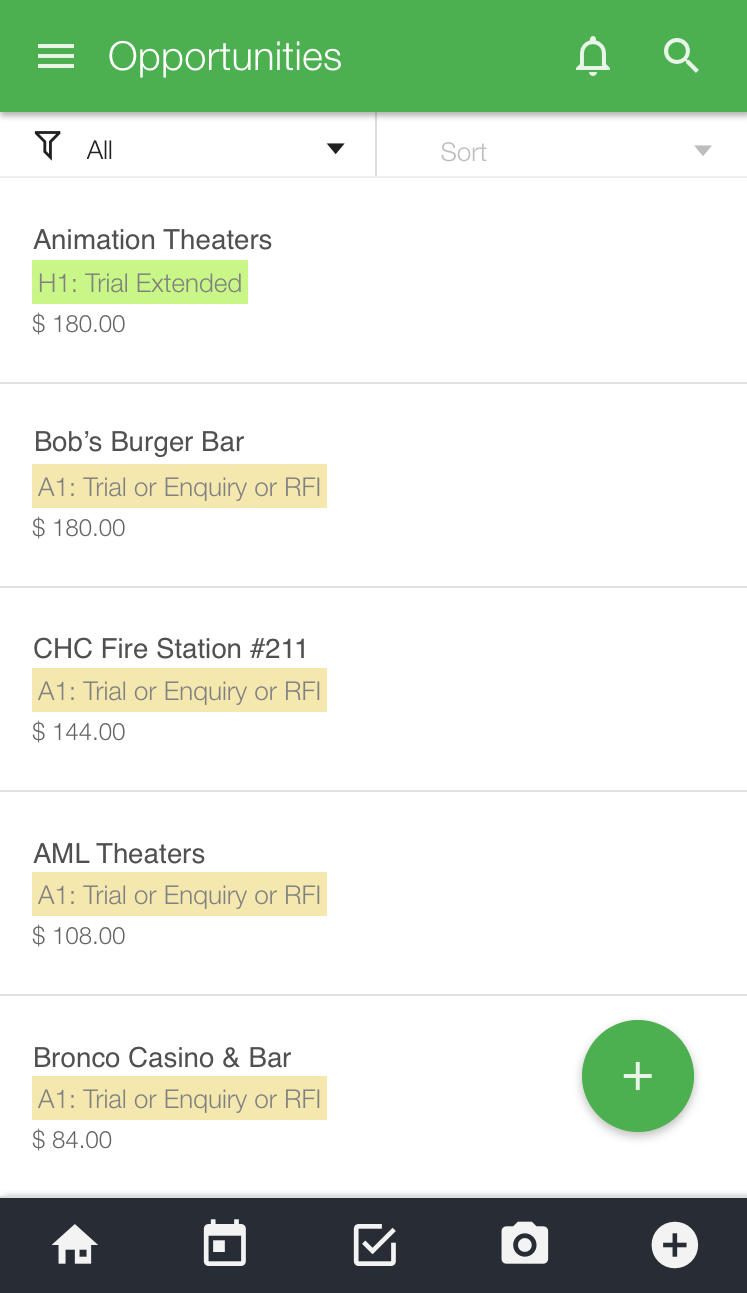 List views that surface important information
The list views in the mobile app surface important information where relevant. The opportunities list view, for example, allows you to filter based on all the opportunity lists that you've built in Vtiger. When showing a list, each opportunity includes key information like color-coded opportunities, dollar amounts, and more, so that you can quickly see and drill into those opportunities that matter now.
And more
Quick-create CRM records
Calendar and task view
Business card scanner
Add and edit most CRM records
You can download the iPhone, iPad and Android mobile apps using the linked images below.